News, Reviews, and Acclaims!
Put our expertise to work for you.  At Finishing Touches, we are proud to have received the following recognition for our contributions to the Chicago Community.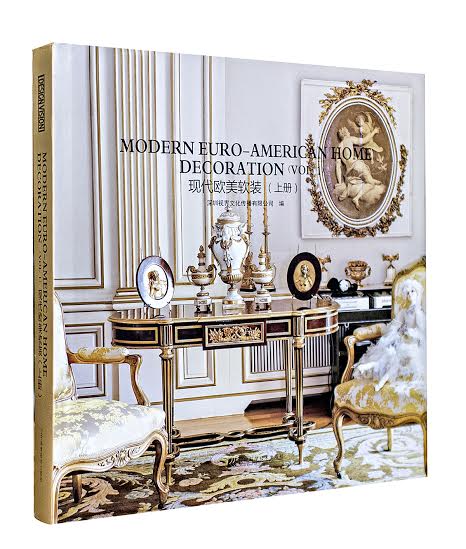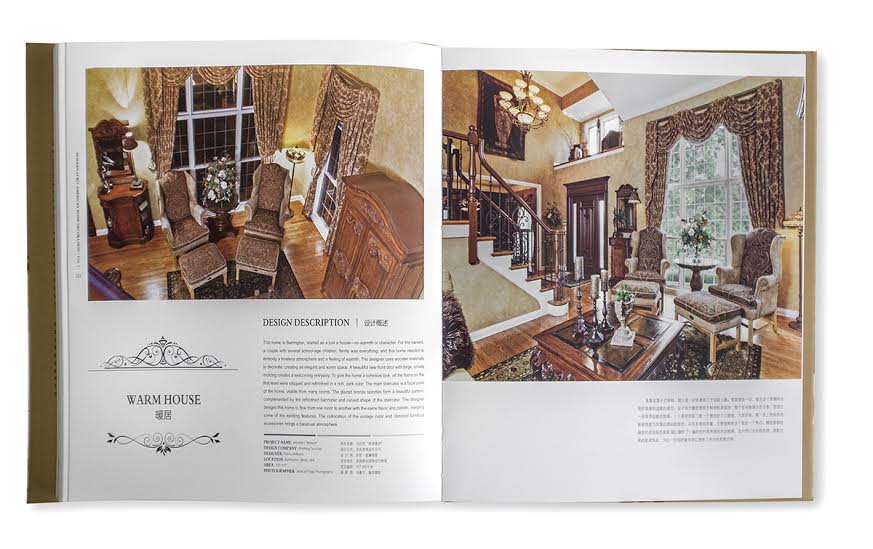 Featured in Luxe Magazine
Luxe Interiors + Design Magazine™ is the uncompromised source for those with a passion for creating beautiful surroundings and living well. It is the influential go-to guide that leads readers to discover and acquire local and national resources for design, decorating, architecture and renovation.
Curated for the affluent, sophisticated homeowner, Luxe Interiors + Design Magazine™is the only luxury publication that offers access to the local design and architecture scene, while also covering national design news and trends. The Luxe Interiors + Design Magazine™ network and its influence extends nationally into local markets reaching in-market readers.
2013 IDS Award for Best Luxury Bathroom Design
CHICAGO INTERIOR DESIGNER OF THE YEAR
One of the country's largest design organizations dedicated to serving the residential interior design industry, the IDS offers members community, education and business support.  The Chicago Interior Designer of the Year is a recognition program acknowledging interior design talent who have made an impact on Chicago's design community.
2013 Award for Best Luxury Bedroom Design
Donna, Long Grove, IL
"I was referred to Penny by a neighbor who was so happy with her work. And as soon as I saw the work in my neighbor's home I knew I had to have her help in my own home. She transformed each room without blowing our budget - our journey working together was productive and enjoyable, and I am so happy with my new space!"
Judy and Robert, Algonquin, Il
"Words cannot express our sincere gratitude and appreciation for Penny's hand in creating the most BEAUTIFUL home for us. She got to know us so well and poured her heart and soul into this project - we are grateful beyond measure!"
Jennifer, Cary, IL
"I highly recommend Penny Williams of Finishing Touches to help make your house a home. Penny not only listens to you but helps you to figure out what exactly you want in your home. Her work is impeccable. We've gotten more compliments about the rooms in our home since Penny did her magic than ever before! She is the only designer we will use or recommend."
Sandra, South Barrington, IL
"Even though I didn't have much money to spend, Penny helped me transform an entire room. She is so creative and resourceful and gave me many ideas for projects and ways to reconfigure my space in the future. Her compassion and her heart truly shine through in all of the work she does, whether it's a huge remodeling project, or a little pick-me-up for a room on a tight budget."
Mark and Susan, Arlington Heights, IL
"We called Penny because we knew our lives would take a new direction after the kids moved out, and we wanted to put our house on the market in around 5 years. She not only helped us redecorate our space, but gave incredibly valuable input as to how and where to spend our money in the next few years to get the best resale value and return on investment. She helped us create a vision and plan for our future."
The Matella Family, Barrington, IL
"A house is just bricks and mortar, but a house becomes a home with Finishing Touches. Penny designs around the dynamics of the people living in the home. She learns what brings each person joy and creates not just a beautiful finished product (as many designers can), she brings out the personality and the heart of her clients. Penny tells a story with her designs. She is an artist in every sense: creative beyond measure with staging, colors, fabrics, paint finishes, furniture, accessories. She takes all the essential pieces of the puzzle and puts them together like no other, creating a MASTERPIECE that is truly unique.
They say your bedroom should be your sanctuary - a retreat, a peaceful and calming place. What Penny designed for our master bedroom/bathroom is a work of art. It is our haven, our zen, our slice of heaven. It's the first place I want to retreat to after my day. My husband and I absolutely love it! Penny's talents are God-given. You cannot teach someone to do what she does. She's a visionary, she's intuitive, she cares about her clients, she creates from her heart, and the finished product always reflects the true essence of the person she's designing for.
Penny's designs are timeless. She decorated our entry, family room, living room, and dining room in 200; our kitchen in 2006; and our master bedroom/bathroom in 2013. And you can't tell which room was done first! Thanks to Penny, our home tells a story, it is welcoming, timeless, peaceful and warm, and we love it!  Penny is definitely the finishing touch every home needs."
Heidi Thorndike, Boston MA
"Penny transformed our house into a beautiful sanctuary.  I've worked with other designers, but never one that had the talent of Penny"